Side ratios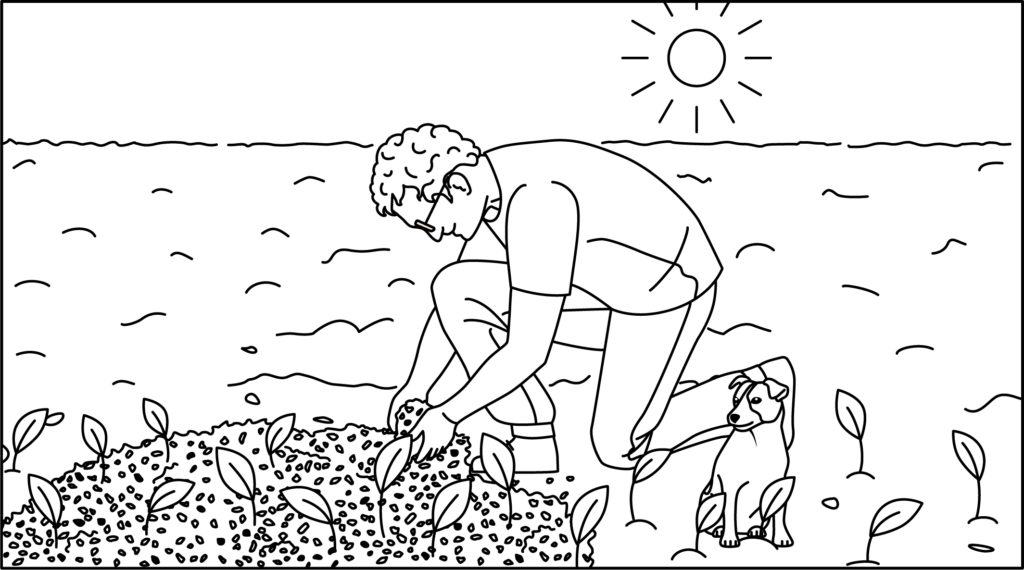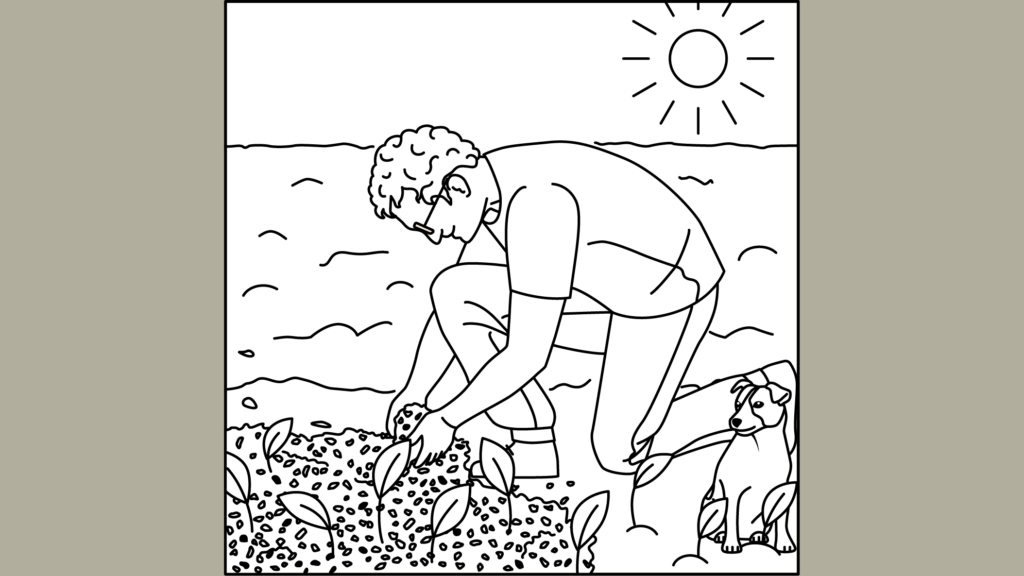 We need the drawing in two formats. The base is 16:9-LANDSCAPE and we need also a 1:1-SQUARE version. The main content is centered so that a square version can be produced without problems.
The first version is realized only as a line drawing. If everything is right, then the drawings are colored afterwards.
---
Top and Botton-Lines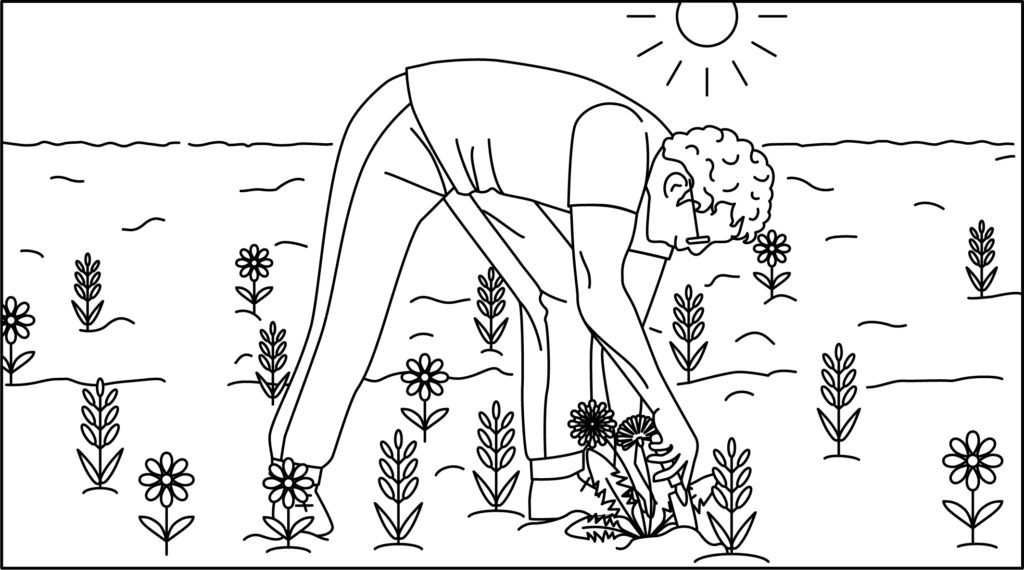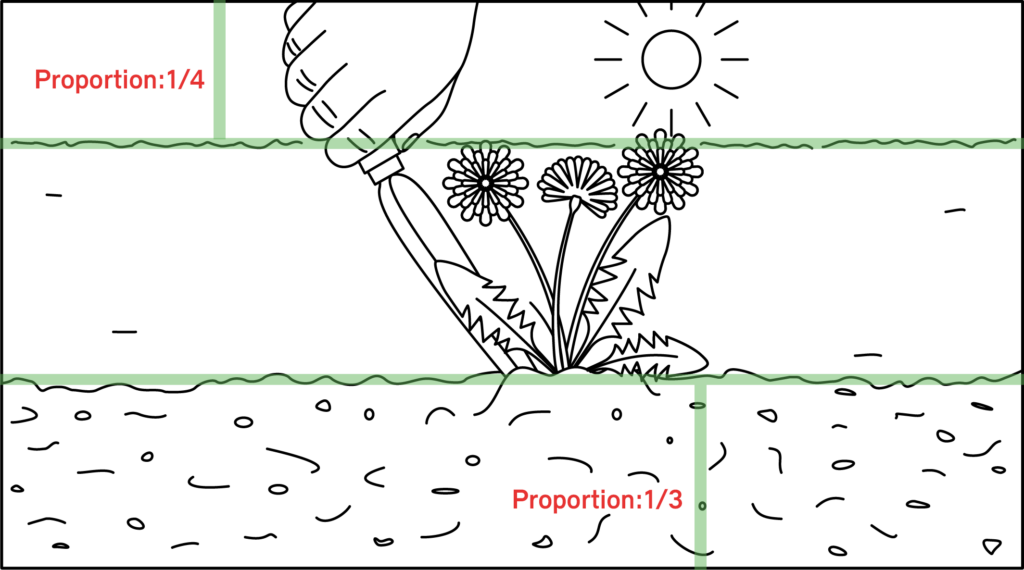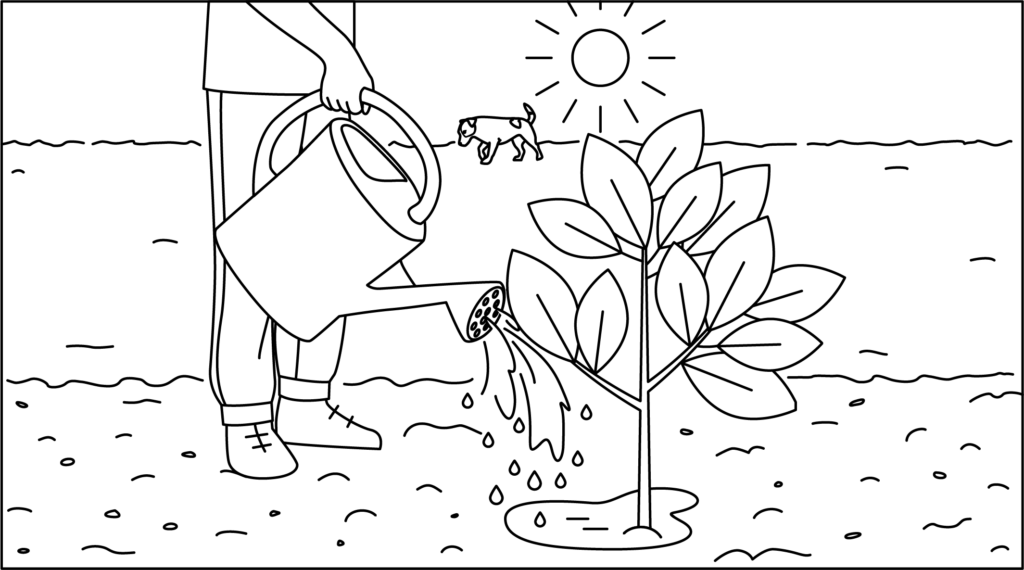 To be able to place the illustraitions perfectly next to each other, we define two heights for placing important lines. At least one horizontal line must be necessarily on one of these two heights.
TOP: In a distance of 1/4 of the height
BOTTOM: In a height of 1/3 of the total height

---
Dogs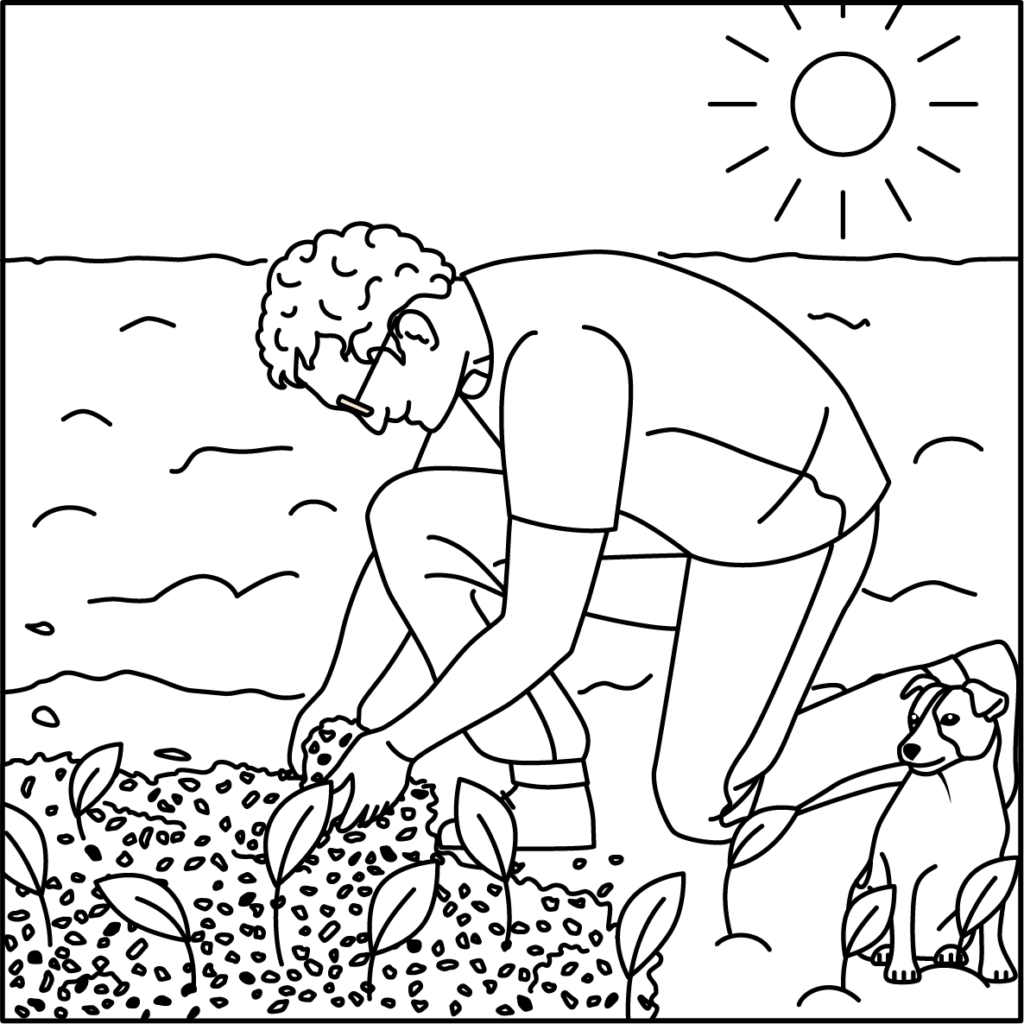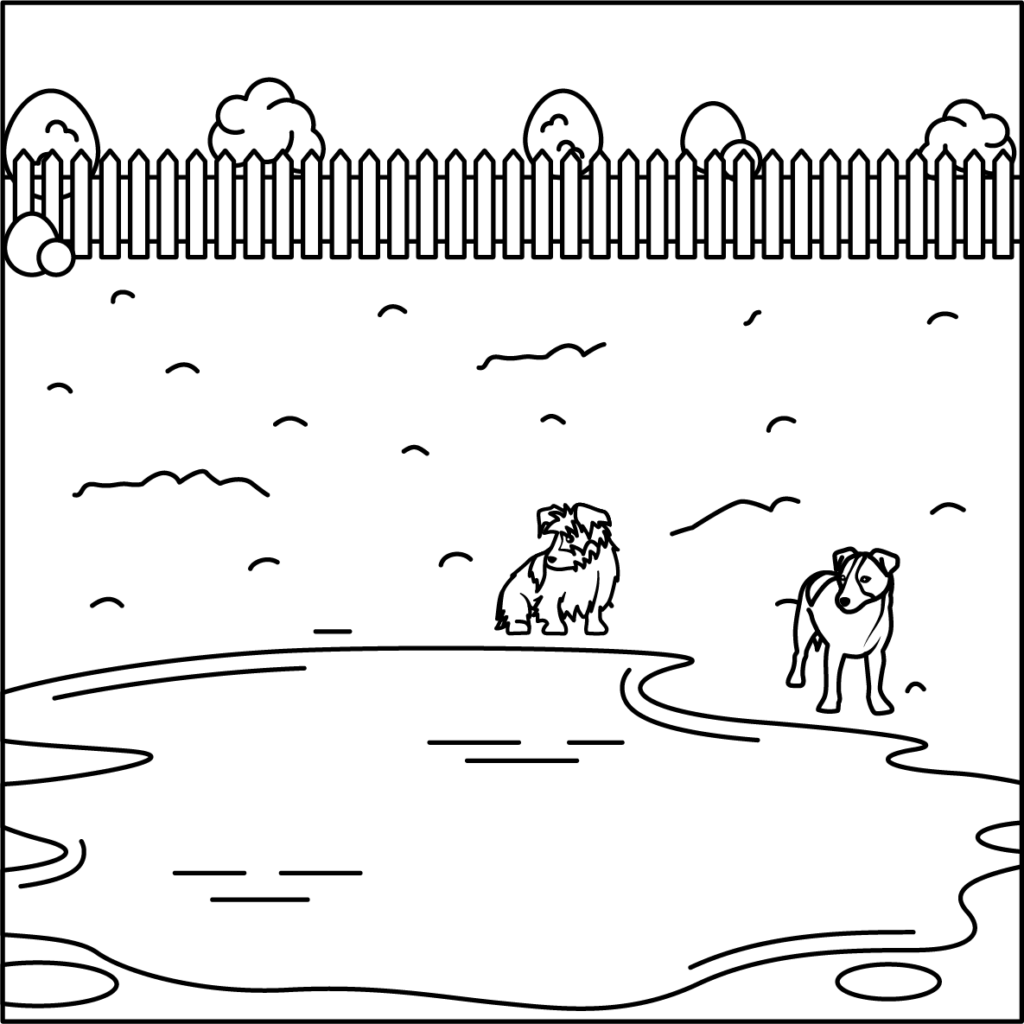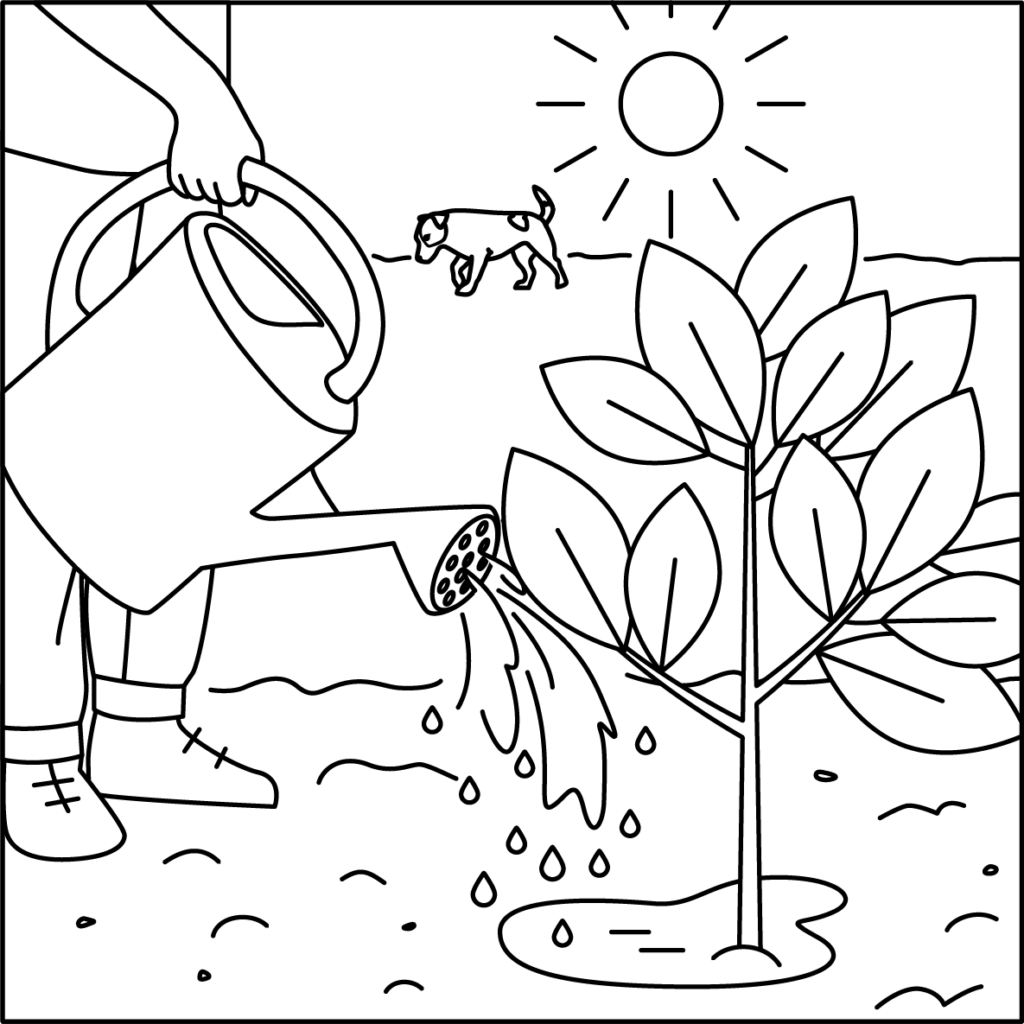 In each story the dogs KIRA & CARUSO are placed in one single image. They can appear singly or in pairs. Also large in the foreground or small in the background. Cropping them is also encouraged.
---
Lines
Line thickness: This has the influence on everything. Please realize all illustrations only in the one fixed stroke thickness. Do NOT make it narrower in the background.
Number of strokes: Please work sparingly with the number of lines. The fewer, the lighter the illustrations will be.
---
Colorize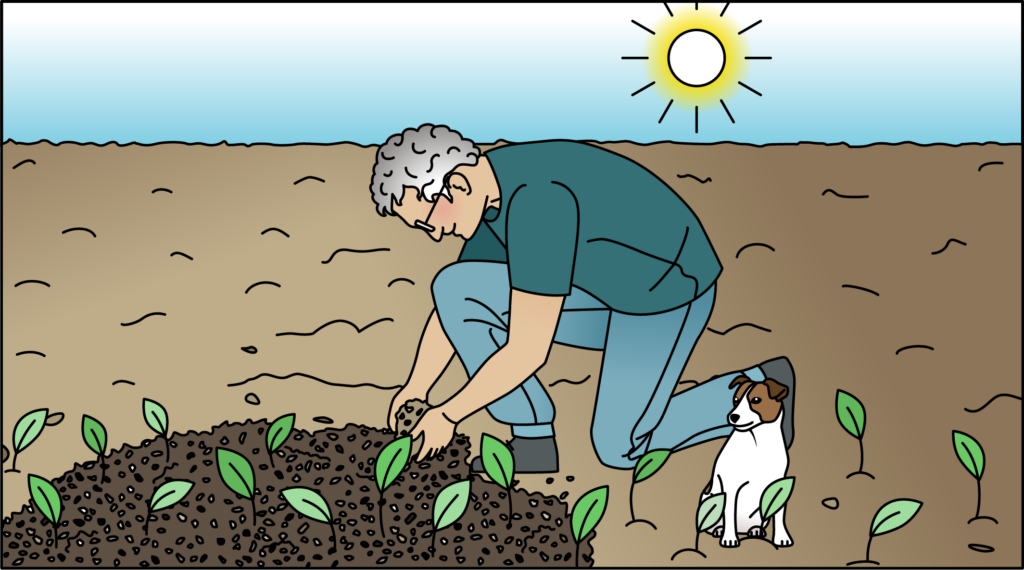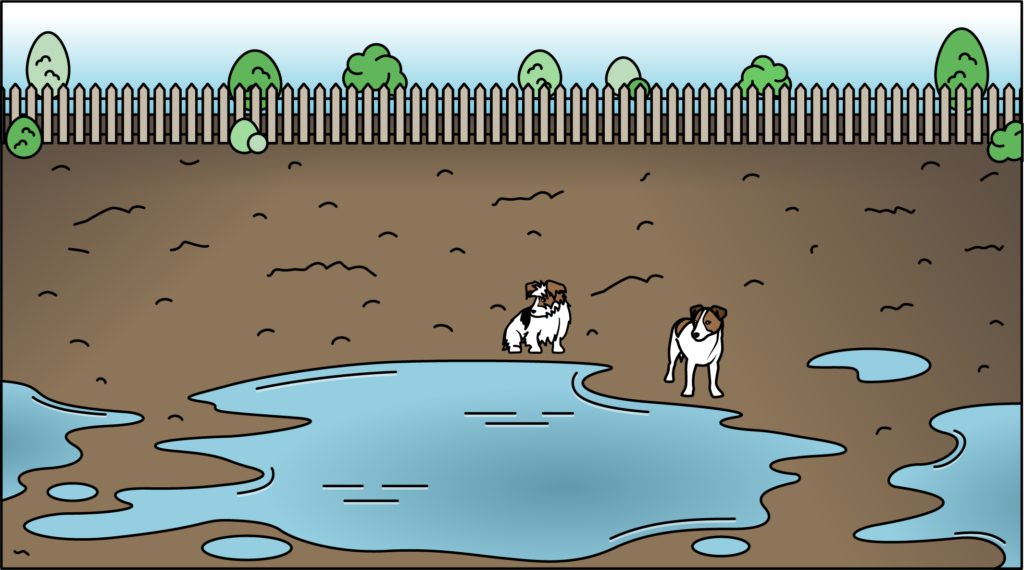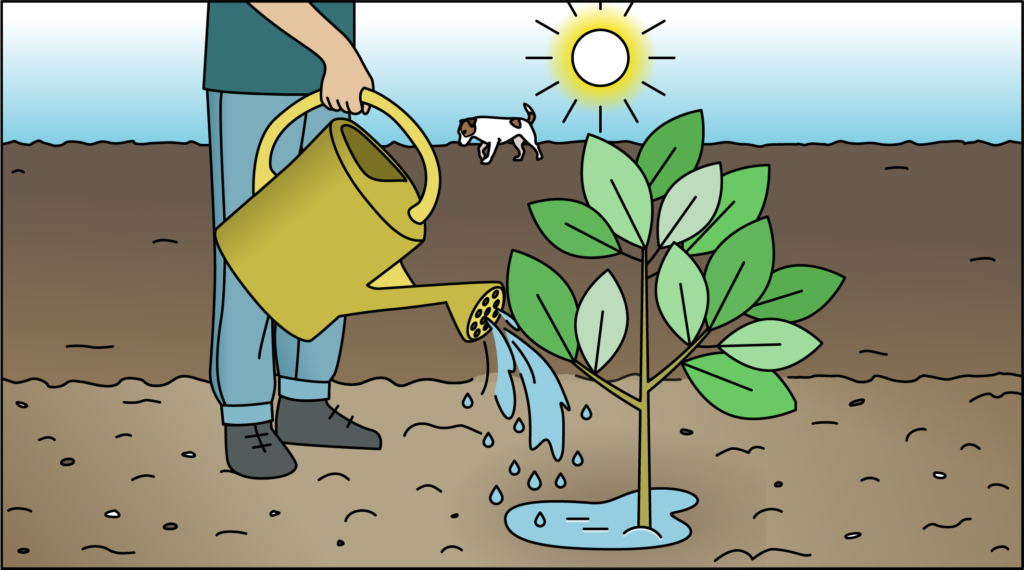 Video-Tutorial by Sonja Studer
---
Color palette for STEP.BY.STEP-Illustrations (31.1.2023)
SKY
gradient
#ffffff > to
#85CFE4
HAIR
gradient
#908D8C to
#ffffff
---
Output formats
For production and archive we need all drawings in two different image formats. Please put each short story in appropriate folders. THANK YOU Tetiana!
Files-Sizes
1×1 = 1200x1200px with 300dpi
16×9 = 1200x2133px with 300dpi
Folder .PNG on transparent background!
1) .png_line_1x1
2) .png_line_16x9
3) .png_color_1x1
4). png_color_16x9

Folder .ai Illustrator
5) .ai_line_1x1
6) .ai_line_16x9
7) .ai_color_1x1
8) .ai_color_16x9

---
Three examples online